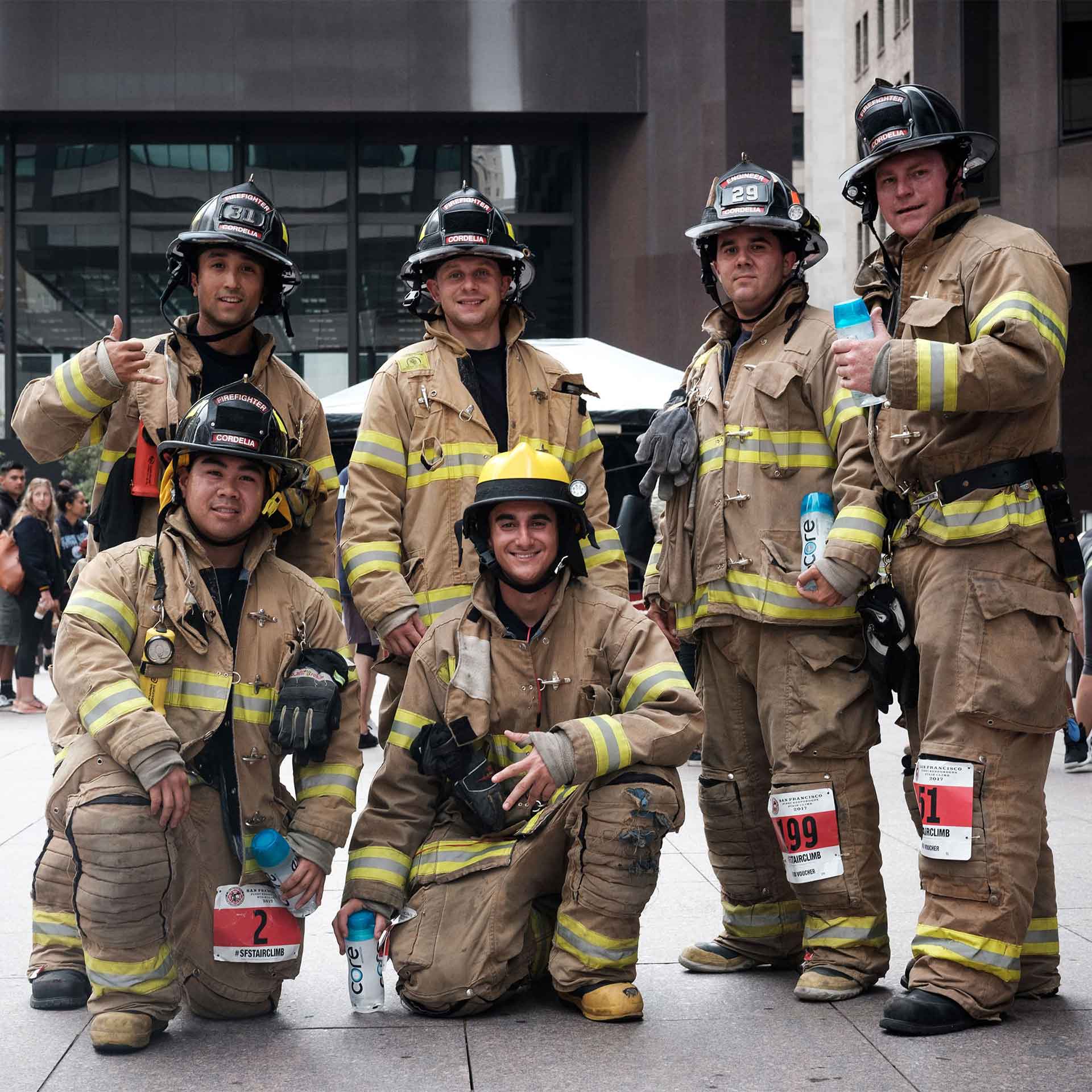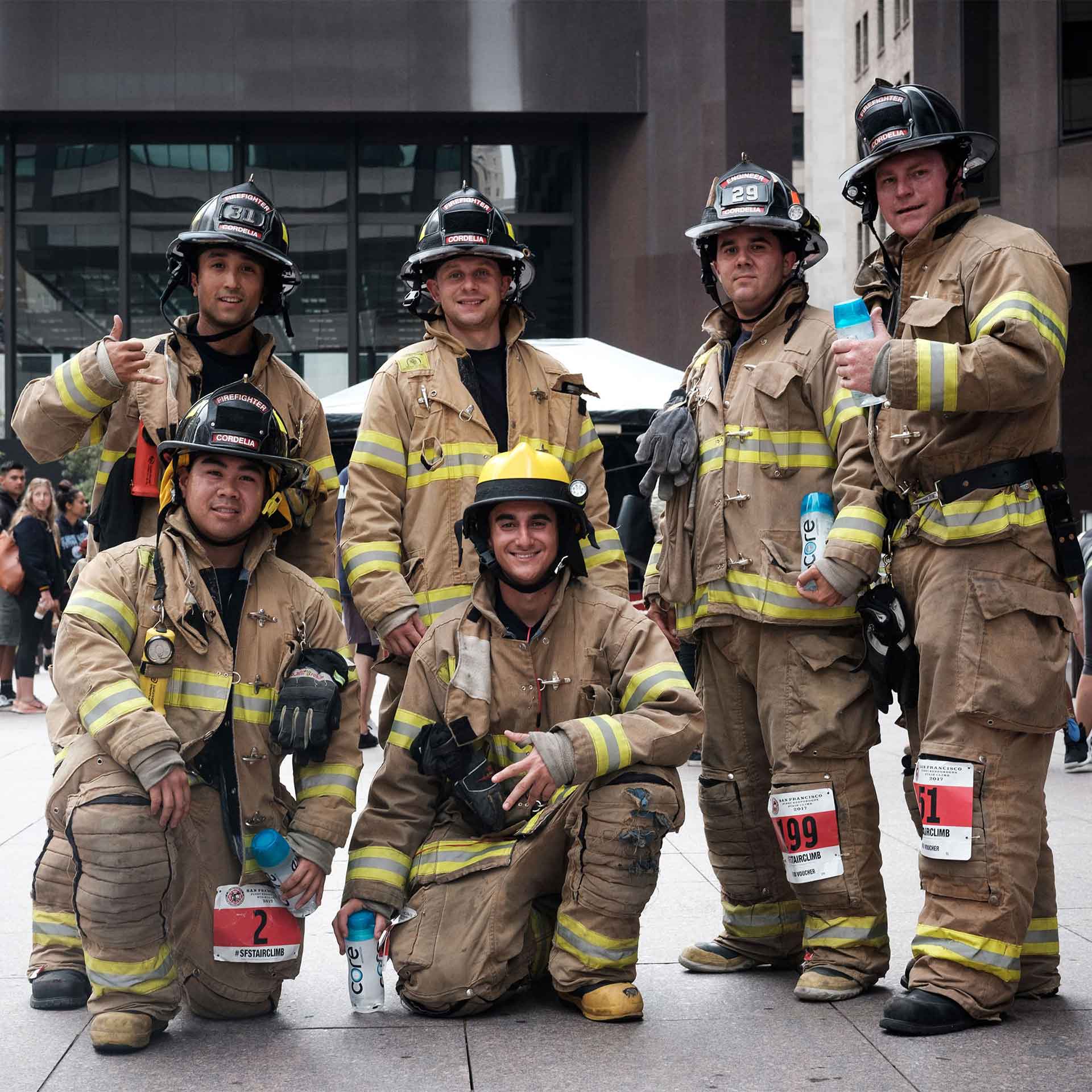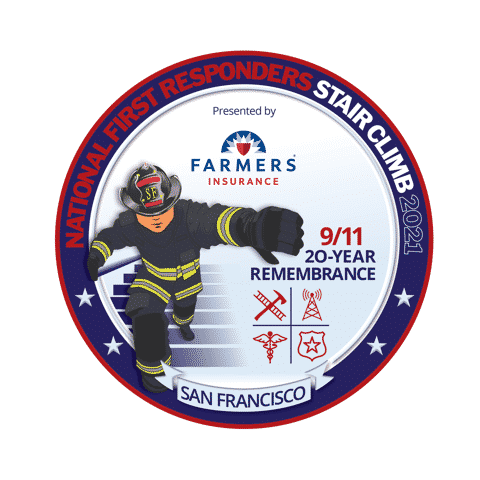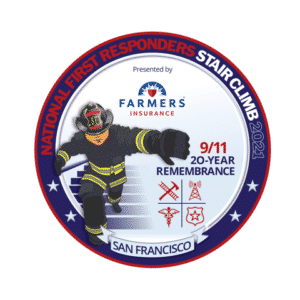 NATIONAL FIRST RESPONDERS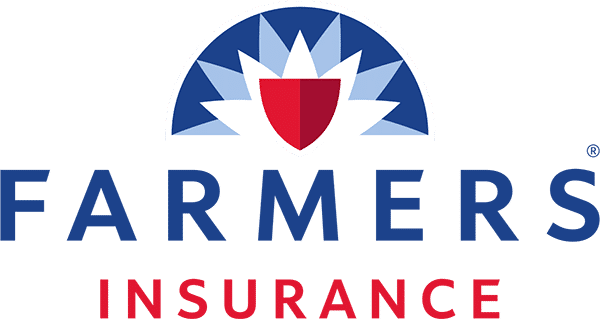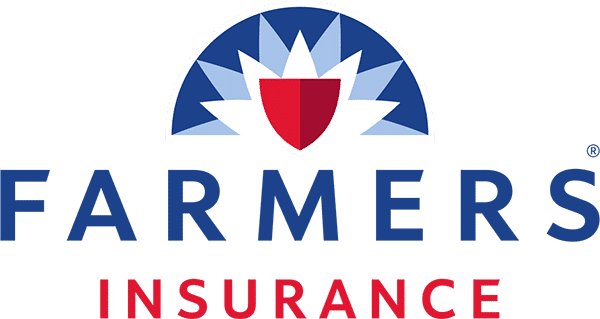 With over $175,000 raised, the 2020 Stair Climb was a BIG SUCCESS.
In 2021 we are looking to top that as 9/11 approaches and we commemorate the 20th memorial of one of the most fateful dates
in history.
REGISTRATION IS NOW OPEN FOR THE 2021 CLIMB
Join us for the 5th annual National First Responders Stair Climb.
We are offering both an in-person and a virtual climb for our 2021 event. Please see below to learn more about each participation option.
Countdown to In-Person Climb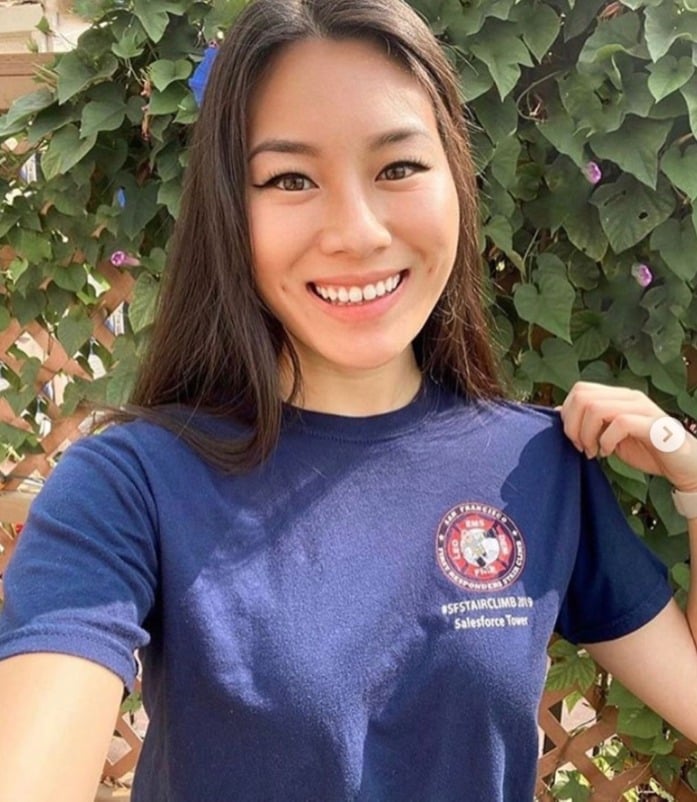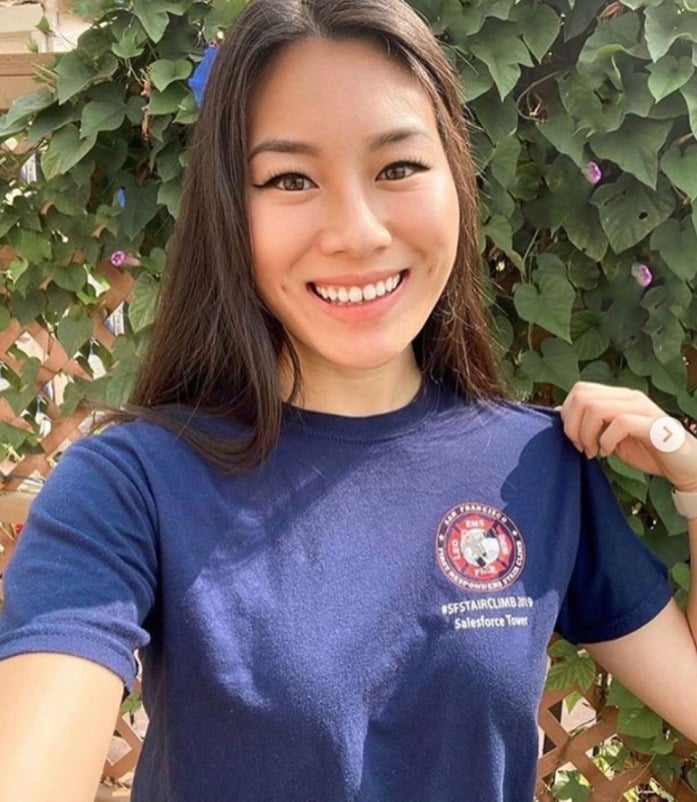 The National First Responders Stair Climb was started to raise awareness and bring support to First Responders who are suffering from Post Traumatic Stress Injuries (PTSI).
We hold a fundraising Stair Climb in San Francisco each year around the time of 9/11 in remembrance of those that gave their lives and those firefighters, police, EMS and dispatchers whose lives are forever affected by exposure to traumatic events.
The money raised is used for the administration of the fund and the payment for first responders to attend PTSI programs.
We climb to save the lives of those that save ours.
Join us for an in-person stair climb event at 555 California Street in San Francisco.
We will begin the morning with a memorial service to honor those First Responders who lost their lives on 9/11. Join SFFD, SFPD and other local City, County and State agencies in this heartfelt ceremony.
Following the service we will begin our stair climb. First responders will climb first, followed by elite climbers, vaccinated climbers, top fundraisers, then general registrants.
Registration will be limited to encourage social distancing, so sign up today!
We are working closely with the city to determine what this climb will look like (how much time/distance required between climbers, if we can have massage and food in the plaza, etc). Most likely we will ask all climbers to present proof of vaccination, or of a negative Covid test 48-72 hours before event. We will have more information as the event gets closer and we receive guidance from the Department of Public Health on current regulations as they stand in September.
Registration will be $60 (non-refundable)  to cover operational costs.
All climbers will also be required to raise a minimum of $150 to be able to participate in the climb.
We will be holding a "virtual climb" to coincide with our in-person climb. You can participate from anywhere!
You can complete your virtual "climb activity" any time between Friday, September 3rd to Sunday, September 12th
We will provide you with a link to upload your climb stats and send us a screenshot.
Fundraising starts now and will end on Saturday, September 18, 2021.
For the virtual "climb" you have the choice of a number of different activities, not just stair climbing
Location: Anywhere! Your town, your staircase, your choice
Date: Any day between Friday, September 3 and Sunday, September 12, 2021
Time: Any time. Whenever is convenient for you!
Length: Choose one of the following to make it an equal length to the in-person event:
Climb: 1197 stairs
Step-Ups: 600 step-ups
Walk: 7500 "strides" or 3.75 miles of walking
Swim: 1200 meters swimming
Run: 2 miles running/hill sprints
Cycle: 20 miles cycling
Design your own program (contact us for details)
Registration for the virtual climb is free.
All climbers must raise a minimum of $150 to receive their climb t-shirt, race bib and finisher medal.
Thank You to All Who Climb for Everyday Heroes
For the 2020 Stair Climb, over 780 participants from around the country gave their time, energy and effort to raise over $175,000. Along with the support of Farmers Insurance®, these participants raised money for everyday heroes and helped fund programs that help First Responders suffering from PTSI.
Please consider helping us give to this critical cause. Your generosity makes a difference.
A Huge Thank You to Our 2021 Sponsors!