First Responder Resources
Does this situation sound familiar?
Is it hard to turn off when you're off duty?
Are your family and friends concerned?
Is your sleep frequently disrupted?
Alcohol and other intoxicants may feel like good alternatives to numb our mental and emotional pain, but we know that it's not a long-term solution, and can be a serious problem in the short term. It becomes a vicious cycle.
Many first responders learn early in their career to navigate difficult calls by themselves. However, similar to how we work in teams and crews, asking for support and working as a unit is a step towards breaking that vicious cycle. You're not alone. Others have been through this before and can show you a way through. You are not alone.
At NFRF we advocate a TEAM approach to navigating the difficult experience first responders deal with daily.
First Responder Resources
National Suicide Prevention Lifeline – 1-800-273-TALK (8255)1-800-273-TALK (8255)
Connects callers to local crisis centers and has information on suicide prevention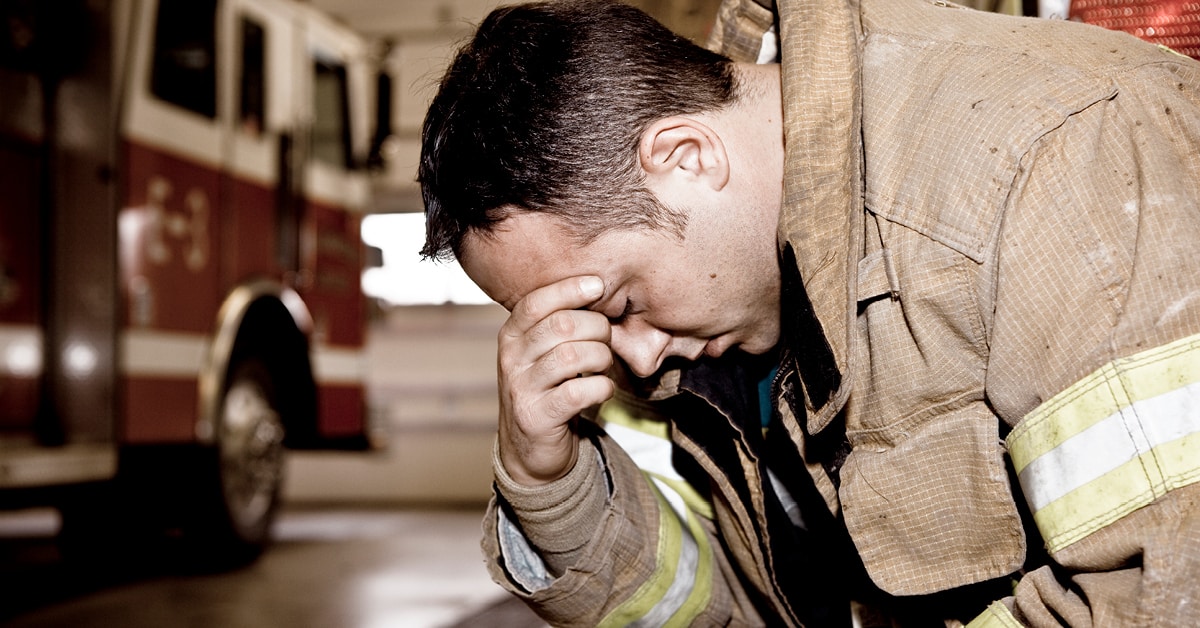 More than 25% of our First Responders suffer in silence from injuries resulting from exposure from traumatic events. Addressing Post Traumatic Stress is one of top our funding priorities. The four primary categories for our PTS program are:
Treatment of Post Traumatic Stress (PTS) offsite;
Education and research identifying minimum standards for best practices in addressing post-traumatic stressors;
Awareness and de-stigmatization to demystify PTS injuries;
Mobilization and outreach by Peer Support Teams related to specific events and tragedies.
The National First Responders Fund supports peer training, counseling, and community-based partnerships that give back to First Responders in their time of need.
Interested in learning more about peer support?
Read more on the First Responder Agency Resources page.